Main content starts here, tab to start navigating
Patio - Grand Prairie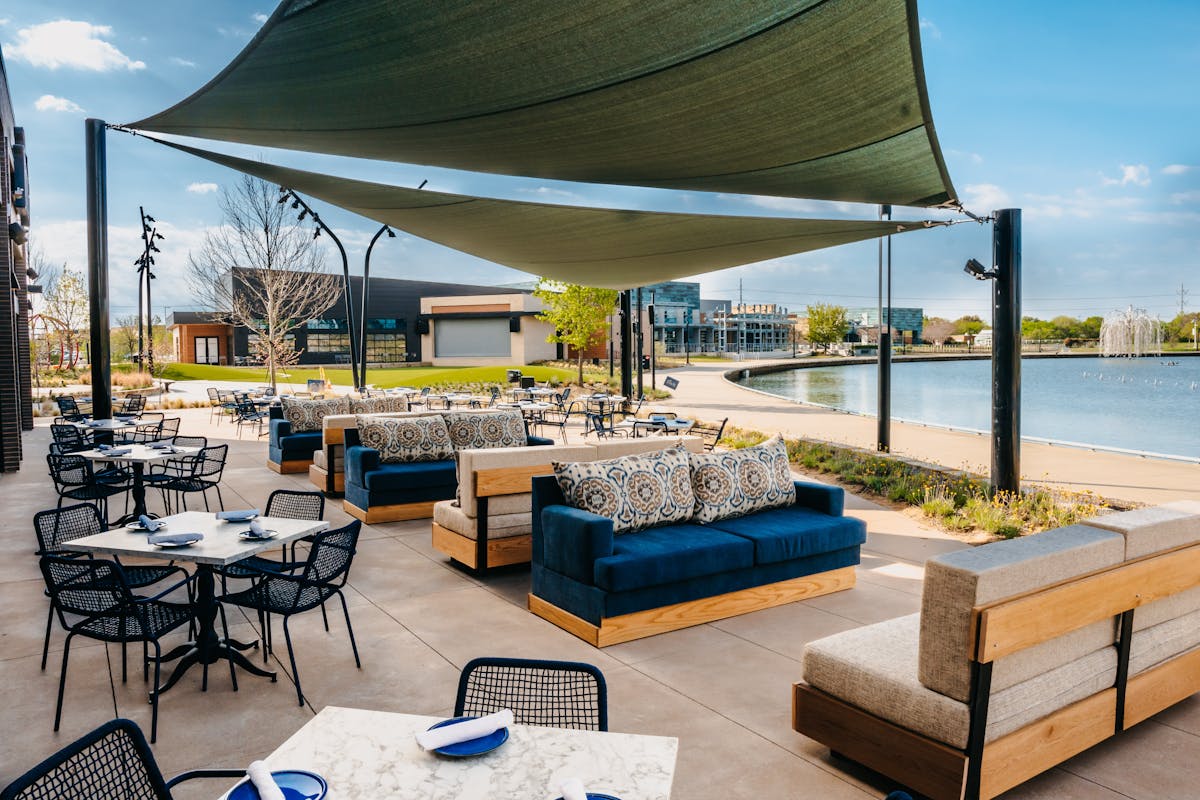 Seated: 96 / Mingling: 150
Nestled along the waterfront, our outdoor patio offers breathtaking views that will take your event to the next level. The regular fountain show, Illuvia, adds an extra element of enchantment to the already picturesque surroundings, providing a mesmerizing backdrop for any occasion. To complete the ambiance, the landscaping of the patio has been thoughtfully curated, featuring lush greenery and seasonal florals.
Mix of low top tables and lounge couches

Illuvia Light Show and Waterfront Views

Outdoor bar upon request

Heaters available in cooler months

Partial Buyouts
Smaller areas within the space can be reserved for more intimate gatherings.
Tables | Accommodates 72 Seated or 95 Mingling
Cabanas (3 Loungers): Accommodates 24 Seated or 45 Mingling